NEXT MEETING …    7:30pm   14th November 2019
Guest Speakers: John & Di Tilsley
John is a WCPF lecturer and part of the team training and mentoring judges. He is a prolific photographer himself with specific expertise in monochrome prints.  Di is also an accomplished photographer in her own right and together make a formidable team.  Tonight, they will be showing some of their latest work in prints and PDIs.
Deadline: 21st Nov Shuffell 2nd Round – 2 Prints and/or 1 PDI, all "Open".
  info@shaftesburycameraclub.org.uk or contact us
Member Western Counties Photographic Federation   §  Affiliated to Photographic Alliance of GB
Latest Club News… > > > > Members must log-in to see competition results etc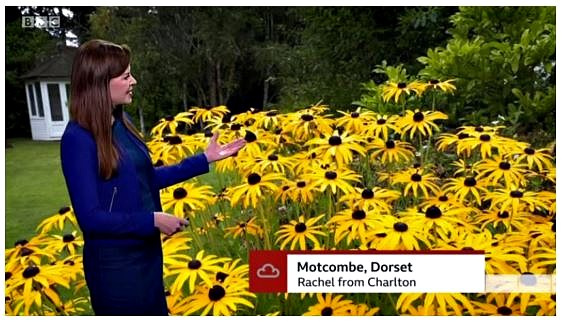 For those not on Facebook or who didn't watch the BBC West weather forecast on Monday, here is the photo that the BBC used in the local forecast.
It is the second time Rachel, one of our members, has had a picture used! Well done!