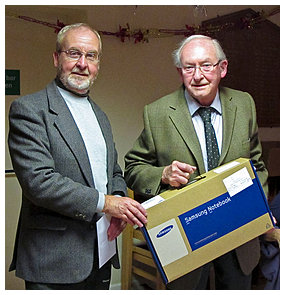 We are very sad to announce the passing of Kelvin Shuffell.  He joined the Shaftesbury Arts Centre Camera Group with June, his wife, when they moved to Tisbury in 1997.  Kelvin joined their committee and became Programme Secretary, also serving other roles.  Prior to joining SACCG he was a member of Sevenoaks Camera Club for many years, serving on their committee and becoming their Chairman.  Kelvin studied Photography – taking Five City & Guild courses, completing five Modules and was awarded three Distinctions.
He was a member of the Royal Photographic Society and was awarded LRPS in February 1997.
The Shaftesbury Camera Club was born in 2010, with Kelvin being very instrumental in the Club's start-up and the making of executive decisions.  Kelvin was a tremendously generous benefactor in obtaining equipment for the club and we thank him deeply for being an interested and trusted founder member.
In Kelvin's own words: "I enjoy my photography but better still I really enjoy seeing other people's work.  I also greatly enjoy the social aspect of the new club we have formed and greatly value the friendships; some forged over years at our former SAC Group, and others since the launch of our new club."
We will remember you Kelvin, a real gentleman with a heart of gold, and our yearly Shuffell Trophy will always be a treat to win in your memory.
          Babs